EuropeID Help Center
Domain search
Site search
WHOIS


Customer Support Information
Webmail account settings - How to change your password?
How to change your password?
Please follow the instructions below to perform the changes.
Password Policy:
– Minimal password length: 8 characters
– At least one upper case character
– At least one numeric character
– The password should not contain the username or alias
You can generate a new password on www.pw.dk
If you want to enable the "reset forgotten password" option please enter an alternative email address (see step 2 – picture 4)
Click here to add an alternative email
First step:
Click here to open webmail https://mail.web-solutions.dk
Login using your email address and password (see picture 1)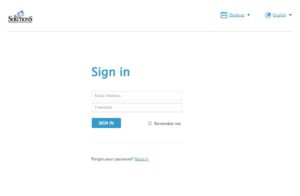 Second step:
Go to user account settings (top right on the menu bar – see picture 2)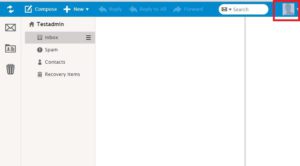 Choose settings (see picture 3)
Click on Change password (see picture 4)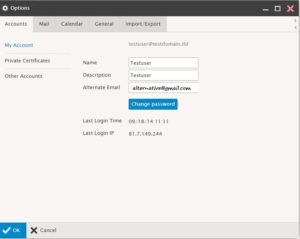 Enter the new password. Please keep the Password Policy in mind  (see picture 5)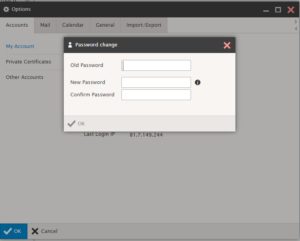 Last step:
To save new Password, click OK.

See related questions...

Check what is on offer